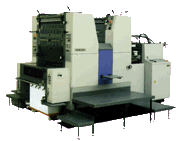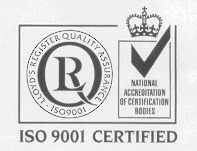 Value-added Ryobi Offset Presses
Meet a full range of needs.
Used in over 140 countries, Ryobi presses continue to enjoy a solid reputation for reliability, productivity and quality. Our full range of products gives users the printing they want, with sizes up to 26" x 20", and boasts value-added functions such as numbering and coating. These machines meet the industry's growing needs for diverse, multi-colour, high quality printing. Ryobi will continue to increase its project line-up with offset presses that anticipate the needs of our customers.
660
SERIES

Max paper size: 26 x 20
Max printing speed:
13,000 S.P.H

Click Here

580
SERIES

Max paper size: 22 3/4 x17 3/4
Max printing speed: 13,000 S.P.H

Click Here

520
SERIES
6-, 5-, 4 colour

Max paper size: 20 1/2 x14 3/4
Max printing speed: 13,000 S.P.H

Click Here

520
SERIES
2/1-, 2-, 1 colour

Max paper size: 20 1/2 x14 3/4
Max printing speed: 13,000 S.P.H

Click Here

510
SERIES

Max paper size: 20 1/2 x 14 1/4
Max printing speed: 11,000 S.P.H

Click Here
500
SERIES
Max paper size: 19 3/4 x 14
Max printing speed: 8,000 S.P.H
Click Here
3300
SERIES
(portrait format)
Max paper size: 13 1/4 x 17 3/4
Max printing speed: 10,000 S.P.H
Click Here
3200
SERIES
(portrait format)
Max paper size: 13 1/4 x 17 3/4
Max printing speed: 10,000 S.P.H
Click Here
2000
SERIES
Max paper size: 12 x 17 3/4
Max printing speed: 10,000 S.P.H
Click Here

Business
Form
Printing

14" or 18" Wide
Continuous Stationary Printing

Click Here

Numbering and
Perforating Unit (option)

Swing-Away or Add-on Numbering and
Perforating Unit

Click Here